Double Dan Horsemanship Pty Ltd
ABN: 85 152 054 567
168 Walmar Rd | Kootingal | NSW | 2352
PO Box 366 | Kootingal | NSW | 2352
0437708205 - Pia for Merchandise & Training
0438 666 059 - Kylie for Membership, Clinics, Events and Administration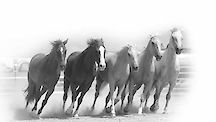 Send a message
Feedback about Double Dan Horsemanship
Selecting a trainer for my forever horse is not something I took lightly. Harry was a dream as a youngster that was willing to please and I wanted someone that would work with him and get the best out of him without the worry of breaking his spirit.

Seeing both Dans at various demos and witnessing the connections they had with their liberty horses both seasoned horses and horses in training, I knew Dan Steers was the ultimate & Harry and I cannot thank Dan and his team enough for taking us on and giving Harry the start I had only dreamt of. Harry didn't just learn the basics, he came home with more education than I thought was even possible in 6 weeks.

With Dans tuition under his belt, Harry is confident, so smart, honest and most of all he still has his cheeky personality. I have the confidence to leave him for months on end and know he is going to be the same horse he was before his break. No doubts that the training he received at Dans was absolute quality.

Since starting Harry under saddle, we have attended the 3 day DDH Ground Control / Body control clinic and Level 1 Liberty with a plan to attend more clinics in the near future. Having such a well rounded, educated horse has also made me want to be a better horsewoman and the tuition I have learnt both through clinics and the new online subscription will stay with me a lifetime.
Kristie Leigh, Moonbi NSW