Main content area for page: 1 Day Body Control Under Saddle with Bison Working
When:
2 November 2019 8:30 am
Where:
168 Walmar Road
Kootingal, NSW
AU
Body Control Under Saddle with Bison Working Clinic
Join Dan Steers from Double Dan Horsemanship as he conducts a
1 day Body Control Under Saddle With Working Bison Clinic (Level 1).
Our Body Control Clinics help riders successfully transition from the ground to quite difficult body movements under saddle, while maintaining a well minded balanced and soft horse, that will be obedient to both the riders' aids and cues.
We start the clinic on the ground with the horse saddled and bridled and cover 5 major exercises that address the steering (direction) of the horse and motion (movements) of the horse. This is to give the rider skills and confidence to help work through whatever it is that they may find in a ridden situation.
We then focus on the horses' softness in the bridle and obedience to the riders' legs. This helps us further develop our horses in both lateral movements and body control.
All these exercises will physically and mentally prepare the horse for more difficult movements and manoeuvres.
9am - 4pm . Fence sitters welcome.
To book contact Sophie Babic on 0478 800 445 or email Enable JavaScript to view protected content.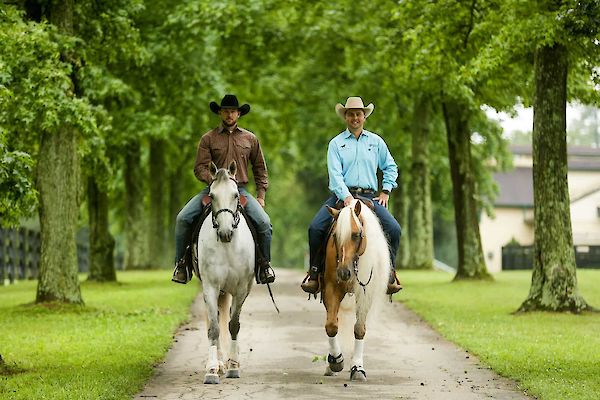 Tickets
All prices are in Australian dollars and include GST where applicable.
Participant @
$240.00
ea (
10 available
)
Fence Sitter @
$60.00
ea (
10 available
)