Main content area for page: 1 Day Cattle Working
When:
22 July 2023 8:30 am
Where:
168 Walmar Road
Kootingal NSW
AU
Cattle Working Clinic
Join Dan Steers from Double Dan Horsemanship as he conducts a Pop-Up One Day Cattle Working Clinic.
This clinic will be focusing on horsemanship that relates to working cattle on horseback, as well as working on manoeuvers for challenges. Learn how to position your horse to attain the desired reaction from the beast and all the manoeuvers necessary to achieve it. Dan Steers will be working on exercises with you to supple and soften your horse in the bridle and body through dry work patterns. These are aimed at your Working Cow Horse challenges, as well as setting the horse up for when you work cattle.
LIMITED NUMBERS FOR THIS CLINIC
BOOK NOW!
Online or email Enable JavaScript to view protected content. for more information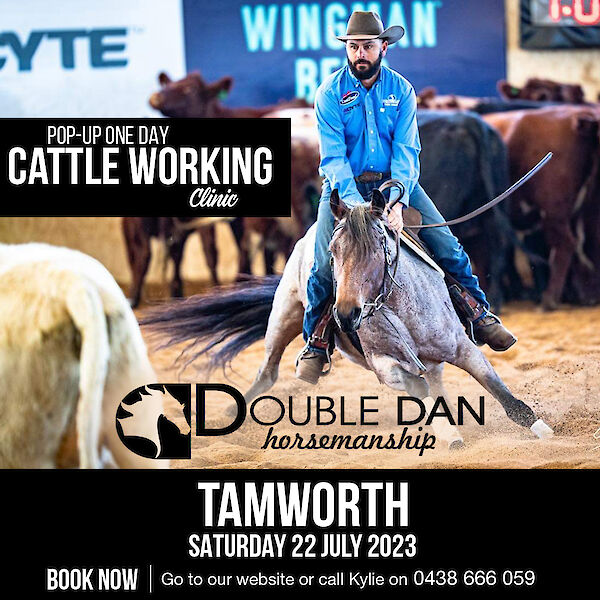 Tickets
All prices are in Australian dollars and include GST where applicable.
Participant @
$300.00
ea (
0 available
)
Fence Sitter @
$50.00
ea (
20 available
)