Main content area for page: 1 Day Introduction to Liberty (Level 1)
When:
26 August 2023 8:30 am
Where:
168 Walmar Road
Kootingal NSW
AU
Introduction to Liberty (Level 1) Clinic
Join Dan Steers for a One Day Pop Up Liberty Clinic.
Want to have a better connection with your horse? Want to improve your horsemanship?
Then come along to this Intro to Liberty One Day clinic.
This clinic is based on safe, foundational skills to help you and horse start from the ground up.This foundational program is used whether we are starting colts, working with problem horses or focusing on the next liberty horse.
You will be introduced to the techniques and cues to help better communicate to your horse. It sets the boundaries for your horse to keep you safe and help you achieve the respect from your horse that you need to create that connection. Exercises will focus on moving the hindquarters, shoulders, achieving lateral flexion both at the stand still and on the circle and changing directions.
Only 8 spots available
Fence sitters welcome
Book online or call or email Kylie on 0438 666 059 or Enable JavaScript to view protected content. for more information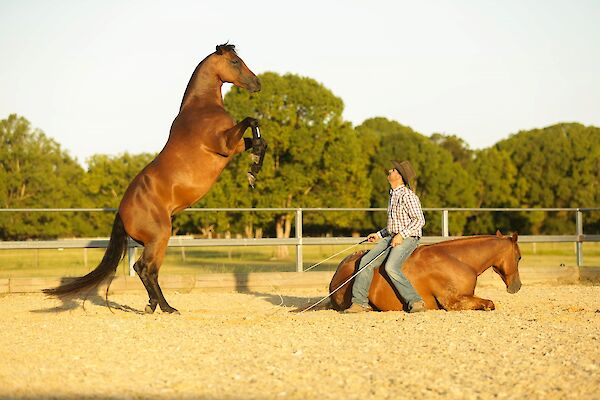 Tickets
All prices are in Australian dollars and include GST where applicable.
Participant @
$330.00
ea (
0 available
)
Fence Sitter @
$50.00
ea (
20 available
)