Main content area for page: Double Dan Horsemanship Insider
Are you tired of extremely expensive horsemanship programs? But you are also desperate for help? Well for the first time ever and for the cost of a cup of coffee a month, you can have this help!!!
Double Dan Horsemanship is offering for an introductory price of only $60pa, a crazy deal where you will have access to their online video library. There are videos covering multiple topics, problems, and how to achieve the connection that the Dans have with their own horses.

PLUS –Receive monthly specials in our online shop
PLUS – New videos and online articles uploaded every month
PLUS – Win DDH Products and Equipment
Enquiries or problems joining/logging in - call Kylie Barnsley on 0438 666 059 or email Enable JavaScript to view protected content.
Already an Insider?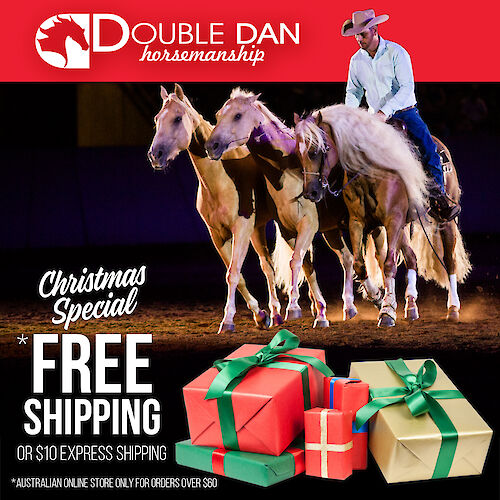 Proudly sponsored by