Main content area for page: greenPRO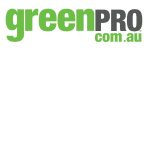 Australian made and owned, greenPRO has over 30 years experience in the manufacture of premium agricultural equipment. The greenPRO product range is designed to assist small farm owners by making ATV towable implements that promote sustainability and no-till farming practices.
At greenPRO, innovation is at the heart of everything we do and is central to our purpose. As a division of Quik Corp, we have a long and proud history of supporting regional and rural communities with their farming needs.
Built for Australia's extreme conditions, all greenPRO implements are constructed with the highest-quality materials, ensuring maximum durability for use in unforgiving terrain. We're able to offer the best value for money without ever compromising on the quality of our equipment because all our implements are made right here in Australia.
Proudly sponsored by