Main content area for page: Ringers Western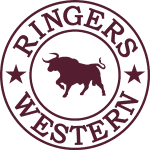 From humble beginnings on a cattle station in the Kimberley of Western Australia, Ringers Western will always be inspired by its roots. Like a Ringer, the brand will be tough, adaptable, sometimes cheeky, but always offers you class and loyalty. These principles along with a high standard of design and quality set Ringers Western way ahead of the mob. This is the journey we want you to be a part of.
Ringers Western "Stickin Together"
Proudly sponsored by